SEOP offers a robust suite of web services, including copywriting and development. Our experienced, professional writers and designers produce content and programming designed to push you to the top of the Search Engine Result Pages.
---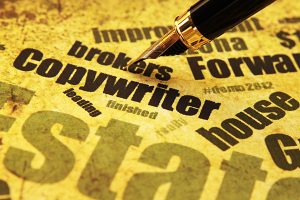 Web Copywriting
Well-written, engaging content is king on the Internet- no matter how wonderful a site looks, the search engines are still largely text-based, meaning that you need to have a large volume of authoritative, relevant content on your site- both for people who find your site, and for the purposes of back link acquisition. Our team of writers is able to produce content that satisfies both Internet audiences- the users who find your site, and the automated "spiders" who crawl the web, indexing content for Google, Yahoo! and Bing. We write content that is custom-tailored to your industry, site and business model, meaning that you'll be seen as an authoritative site in your area, which will lead to better rankings, higher conversion rates and ultimately, increased sales.
SEOP writes keyword-rich, informative, concise and easy-to-read content with eye catching, interesting headings so that users will want to stay on your site. At the same time, they are theming the content for the spiders, meaning pages with the proper keyword density that contain well-written, original, SEO-optimized content. SEOP also provides home page content along with regularly scheduled, fresh, unique and newsworthy items as well. This will guarantee that your site is crawled and cached rapidly and frequently.
---
Custom Website Design and Development
High rankings will not guarantee an automatic increase in sales; for that to happen your website needs to be user-friendly and be laid out to maximize conversions. Making a website all of these things can be very expensive if you use freelancers- not to mention the difficulty in choosing someone reliable and experienced to do the work- in addition, you may not be 100% happy with the final product they deliver.
SEOP can help optimize your site's usability and the user experience through the process of custom website design and/or development- our team of experienced, talented designers, developers and SEO analysts will all come together to best optimize your site and convert users to Buyers. Each website is custom to each client- and with SEOP, you'll know that a team of professionals are handling all aspects of your website, from design, to development, to eventual marketing.
---