SEOP's Search Engine Optimization strategy remains forward-thinking, and we begin with the focus on the farthest future and then work backwards. For instance, what if Google was the final decider, in what areas would you absolutely rank for? Given that they are not, which opinions do they feel certain and trust on the area? Because they don't know you, they must look to who they trust. Who is that? From there it's about creating content designed to appeal to them and capture their links.
We look to create a hook that has a natural and viral element that is open to search engines because of incentives to share, embeds, links. By achieving this, you are populating the message in a style that naturally causes search engines to rank you well.
We work hard to create trust with all that we do online.
When Google trusts your site, traffic will increase. We concentrate on building trust in all you do to drive Search Engine Optimization success.
The content we design is the kind that people will continue to reference: How to guides, best of guides, and areas within a site that can capture great information on the subject area.
We focus on building relationships that are far more powerful for you than merely requesting links alone.
We study Google Analytics, Search Console and our three different analytics programs to discover what searchers want and the newest areas to capitalize on and create further micro strategies.
SEOP's Search Engine Optimization STRATEGY – 5 Levels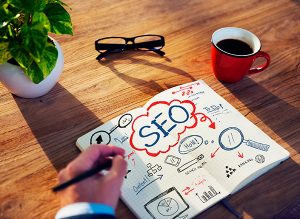 STRATEGIC LEVEL ONE – PLANNING
For your SEO campaign, we structure a thorough needs analysis that looks at your competitive advantages, competitors, keywords that best describe your product, your services, the business industry, the price points and the key underlying forces to persuade.

Study web analytics and paid search data on top performing terms, ad creative, and landing pages, and conversion analysis.

---
STRATEGIC LEVEL TWO – DEEP RESEARCH
Study the SERP's and Rank Brain's results in depth.

Build a blockage analysis study with software and manual focal point reviews. Condense into a scoring table for analysis.

Compile an industry best, comprehensive backlink analysis that is the cornerstone of any successful Search Engine Optimization. We utilize the industry best software along with our own proprietary software to compile the most in-depth study available.

Build a competitor analysis report that will provide important insight into where your website fits into the current search engine market and what areas we can target for optimal campaign performance.

Keyword research and analysis. Our staff of veteran SEO professionals will perform a cutting edge keyword analysis targeting the best opportunities for your website and your ROI.
---
STRATEGIC LEVEL THREE – DETAILED ANALYSIS
Technically review that the website is search engine-friendly.

Have the talented team of white hat link building experts grow the SEO campaign.

Have our Relationship Specialists reach out to authoritative websites and bloggers to do interviews, earned media.
---
STRATEGIC LEVEL FOUR – POWER AND OPTIMIZE
Joint meetings with Top analytical talents to crunch and review all data to create a sophisticated, creative, practical and high traction SEO Strategic Plan.

Create 5-10 powerful content marketing strategies including high level media placements.
---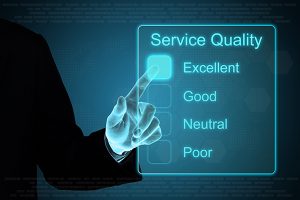 STRATEGIC LEVEL FIVE – REFINEMENT AND ADJUSTMENT (every two weeks)
Review all SEO related analytics data, rankings, and competitors to make strategic adjustments to content, linking, architecture, page development and outreach.
---
Contact SEOP for a complimentary initial analysis of your site 1-877-231-1557