Links are a form of endorsement—who's endorsing you? Regardless of whether you offer boutique services within a specialized market, or if your brand is a respected industry leader, it is crucial to have top-notch, powerful back links with targeted keywords in order to get the high search engine rankings your business deserves. Our team has decades of digital marketing and effective organic link building expertise, and can provide you with customized solutions that will help you to develop solid linking opportunities. From competitive analysis, to pitching strategies, to link portfolio auditing, we deliver the solutions that will help you earn views, engagement, and conversions.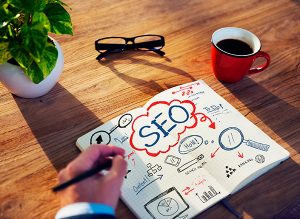 Building Links Post Panda, Penguin and Hummingbird
In the past 2 years, SEO has changed more than it did in the preceding 5 years. The main drivers of these changes were Google updates named Panda, and Penguin. Panda was an attempt to cut down on people capitalizing on the "automated" nature of the Internet. This update penalized sites with duplicate, scraped, or "thin" content very harshly. It affected more than 12% of search results. Penguin, which was originally speculated as some sort of "over-optimization penalty" ended up being a large adjustment to the algorithms' spam factors.
Taken together, the result of these two changes has been, to put it plainly, a huge challenge for site owners without experienced veteran SEO's. There was once a time when simply securing one exact match anchor text link from a high PR domain would immediately vault you over your competition in the rankings, but this is no longer the case. Many sites traditionally used for building link equity with Google were very quickly and summarily discredited, meaning that a lot of people were left with less-than-ideal backlink profiles. Another consequence has been that really quality, relevant links have become a lot scarcer and a lot more expensive.
SEOP Linking building SEO Veterans work to creatively link build to improve search rankings and drive value through growing online awareness, brand presence and traffic to your site. Natural links at SEOP are produced through promoting high value incredible content throughout the Internet.
We have a dedicated, brilliant and creative outreach/PR made up of veteran SEO's. Creating quality content is something SEOP knows is crucial for scalable link building. Outreach is needed for even the best content to acquire links. And, Only SEOP has exclusive Content Marketing relationships with of tens of thousands of very authoritative, high ranking and trafficked Comscore rated bloggers that are relevant to your site. They will take content put it into their own words on their own blog and their followers comment on it and it all links back to your site, "Conversations happening real time." These are not rented links, they are there forever. That is the power of content marketing through our exclusive network. This way we earn you Links through Content Marketing via Infographics, in depth articles, white papers, flow charts, outreach, and guest blogging all focused on your site and with content marketing that can go viral to drive new business to your site.